Local city of Springdale

Nestled at the foot of the Ozark Mountains with nearly 80,000 residents lies the diverse and friendly city of Springdale AR. Located in both Benton and Washington counties, Springdale is right in the heart of NWA. This city now known as Springdale was started as a small settlement establishment in 1840. The town became officially incorporated as Springdale on April 01, 1878.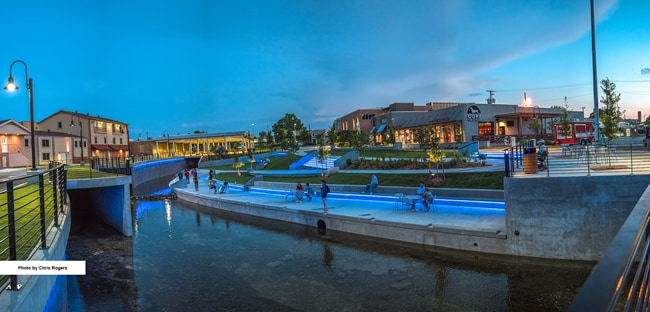 For more information on the history of Springdale, AR, check out the website for the Shiloh Museum of the Ozarks: 
https://shilohmuseum.org/
There are a bunch of fantastic local parks in Springdale to explore: 
    Bayyari Park is a 15 acre park that contains a pavilion, trails, picnic tables, playground, restrooms, grill, and access to 10.7 miles of mountain biking trails.
    Forrest Bowen Park features a large playground area, a walking trail, a pavilion, outdoor exercise motion equipment, a volleyball court, picnic tables and grills.      Bowen Park became part of the city park system with the consolidation of Springdale and Bethel Heights in 2020.
    Murphy Park includes a three acre pond, pavilion, sand volleyball court, swing set, play structure, picnic tables, and a paved trail.