Springdale Ford's Community Involvement
Community Involvement
The team at our Springdale Ford dealership proudly supports the Springdale and Fayetteville community. The entire Lewis family has been a part of NWA for over 75 years, and they stay committed to passing on their family values of giving back to the residents of their home state of Arkansas.  They partner with local schools, non-profits, other businesses, and other charitable organizations.  You may even see one of their Ford Mustangs on loan at school events and local parades in cities like Prairie Grove, AR, Farmington, AR, Sonora, AR, and all over the Northwest Arkansas area.
- Recent Events at Springdale Ford -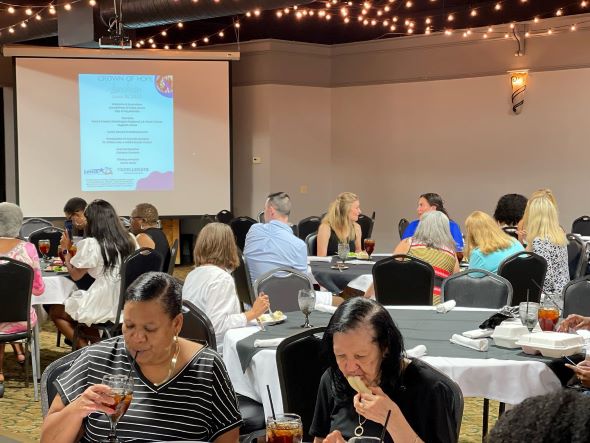 We were so honored to partner with The Black Action Collective "Crown of Hope" initiative, a partnership with Hair Couture, to host this luncheon to help support their goal of providing an inclusive selection of wigs for cancer patients in Northwest Arkansas.  There's a huge need in the community for wigs that complement African American and Latina hair, and this initiative helps ensure that every woman is represented and celebrated in every hue and texture.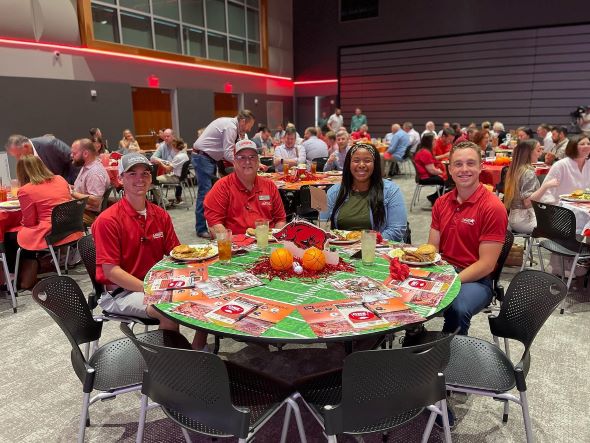 We had a great time at the State of Athletics presentation and luncheon, put together by the Fayetteville Chamber of Commerce!  We had the opportunity to hear from Hunter Yurachek, Director of Razorback Athletics, as he shared with us the impact Razorback Athletics has on the city of Fayetteville and the Northwest Arkansas business community. There's a good reason you'll see a ton of Razorback red around the Fayetteville and Springdale area on any given day.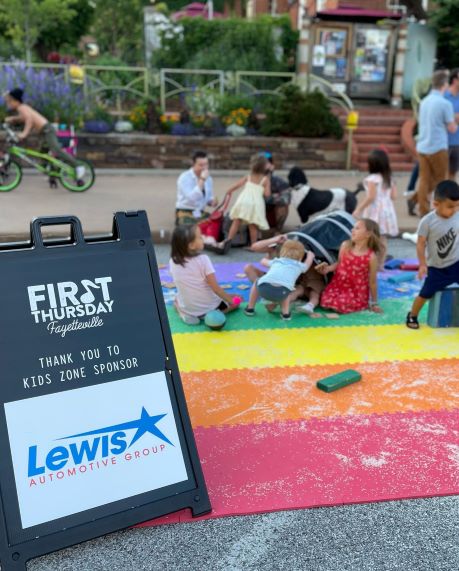 The First Thursday event has been an ongoing summer tradition on the Fayetteville square that always promises a fantastic time!  It's a free event, open to the public, that celebrates Fayetteville, AR's local arts, culture, music, and food.  And, thanks to Lewis Automotive Group, there's even a space set up for the kiddo's to enjoy the festival as well.  You can catch one of the First Thursdays all summer and fall, up through October 6th, with featured live music and entertainment each month.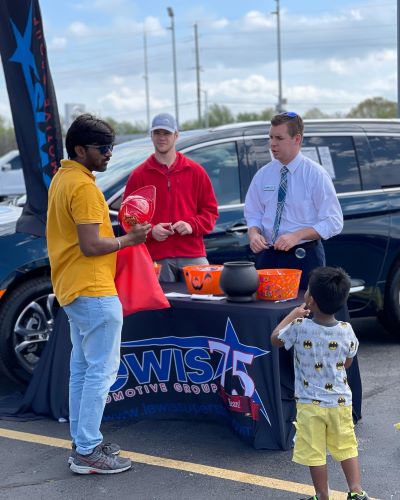 Baby / Toddler / Preschooler Fair
After finding a date to reschedule the Baby/Toddler/ Preschooler Fair at our Fayetteville dealership locations that we co-hosted with Macaroni Kid, without it getting rained out, the event ended up being a great success!  Between the bubble and foam machine, a few costumed mascots, and all the other vendors who participated and gave out goodies, it was an absolute blast for everyone who stopped by! The families who stopped by with their kiddo(s) to participate in all the fun definitely made the day a success, and we look forward to hosting another event with Macaroni Kid in the future sometime soon!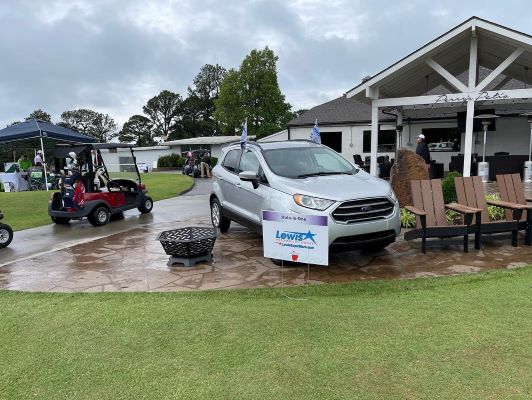 Fayetteville Chamber of Commerce Spring Classic Golf
One annual event we love being involved in every time it comes around is the Fayetteville Chamber's Spring Classic Golf Tournament!  The Lewis family provides a vehicle that an attendee can even win with a hole in one.  This year, it was a rainy but enjoyable day at Fayetteville Country Club, and our sales staff and marketing team got to hit up the golf course and have an afternoon of fun in NWA. We got to spend some time with some other local business owners, sponsors, and other NWA residents as well, like the folks from SWEPCO, Ozarks Electric, Sam's Club, Williams Tractor, and many, MANY others.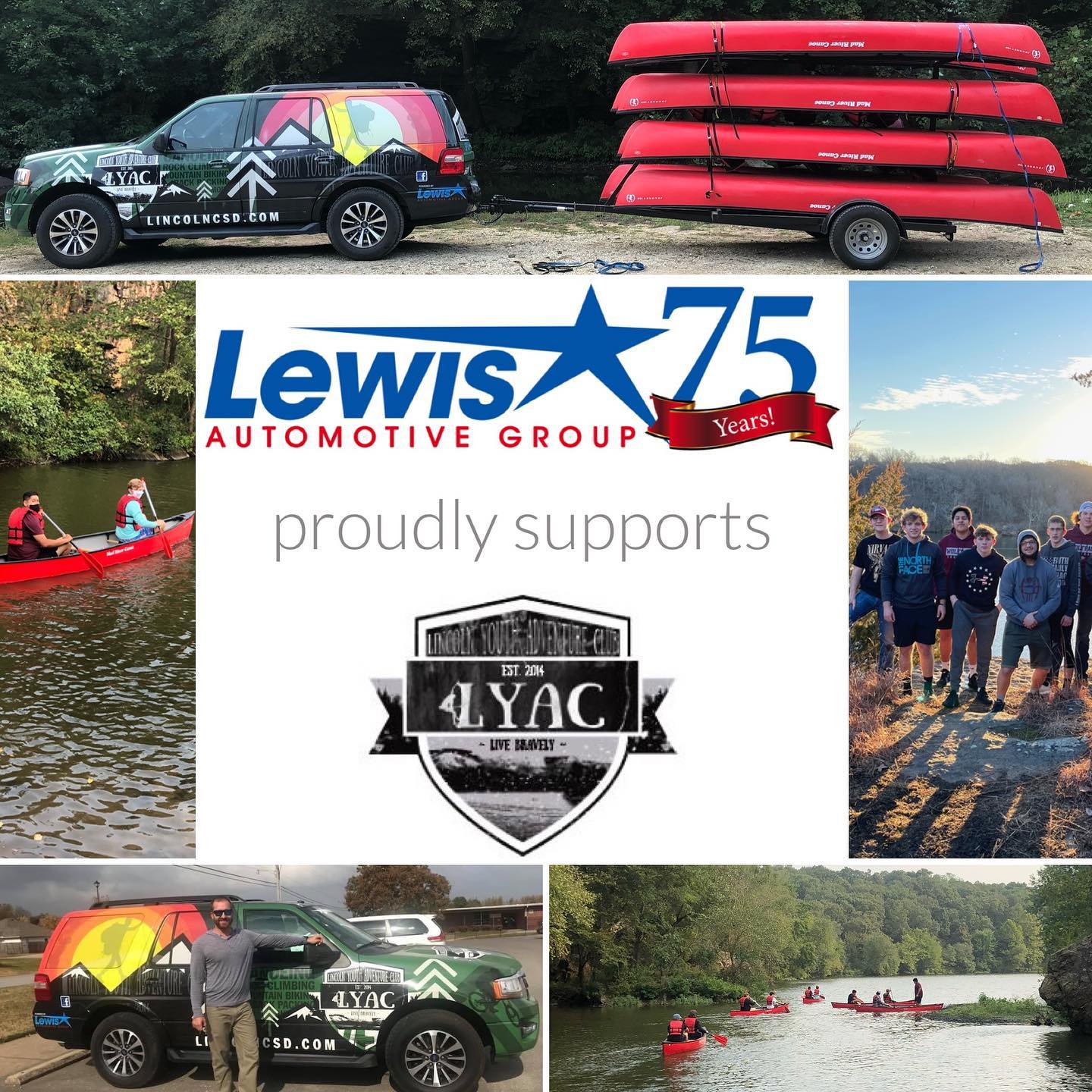 Lincoln Youth Adventure Club
Our Lewis team has been super fortunate to partner with the Lincoln Youth Adventure Club over the years.  They were founded in 2014, and are an afterschool enrichment program that was created through the City of Lincoln, AR and Lincoln Schools to help expose youth in NWA to physical/outdoor activities.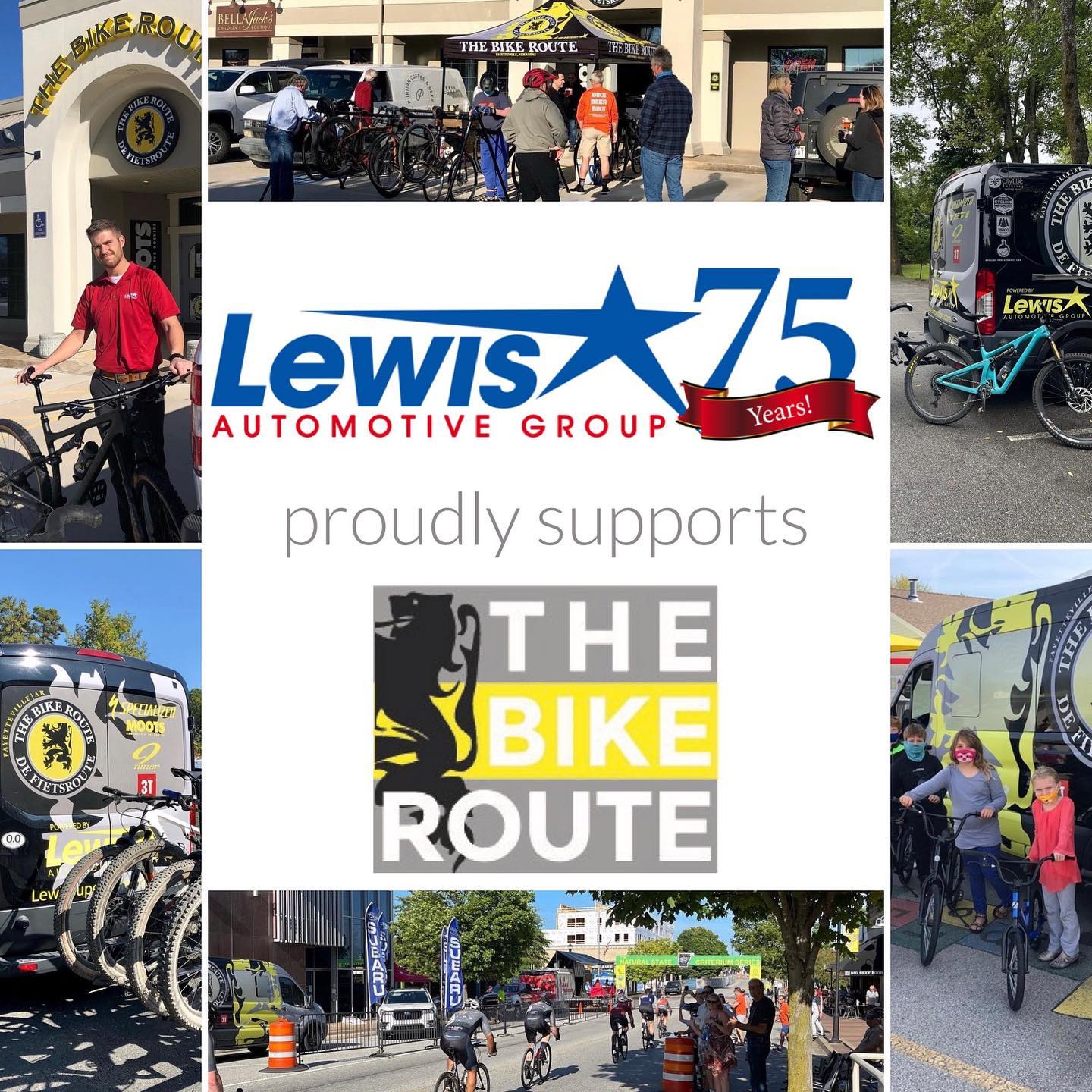 The Bike Route
We've been partnering with The Bike Route in recent years as well, and have kept up a long-running friendship with this local Arkansas business.  They're committed to providing each and every one of their customers of their local Bike shop with an exceptional shopping experience, including follow up after your purchase.  They offer same-week repairs, a comprehensive inventory, and a level of professionalism that you'll admire.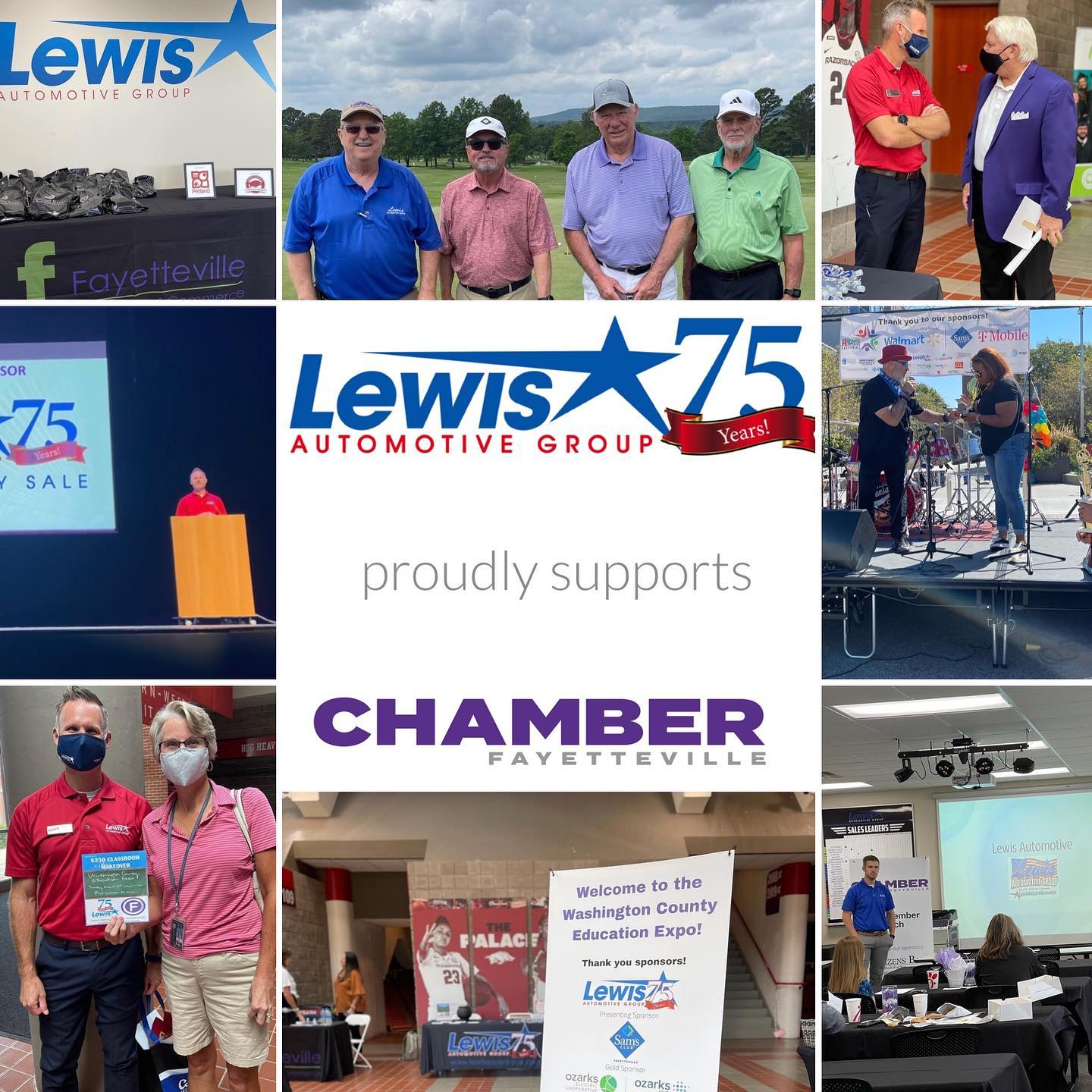 Fayetteville Chamber of Commerce
We have partnered with the Fayetteville Chamber of Commerce heavily in our Lewis history, and our 2021 was PACKED with sponsorships that Lewis Automotive Group was a part of.  A short list of these would include: the presenting sponsor for the Construction and Developers Awards Ceremony, a Platinum sponsor for the Hispanic Heritage Festival, the presenting sponsor for the Washington County Teacher Expo, a par sponsor for the Spring Classic Golf Tournament, just to name a few!
Macaroni Kid Fayetteville
Macaroni Kid is a free e-newsletter that lists family-friendly & kids events in the Fayetteville, AR, area! Last year we partnered with Macaroni Kid to host a couple of events such as Trunk or Treat and Donuts with Santa. We also worked together to purchase goods for the NWA Covid Task Relief Force and diapers for the Diaper Collective of Northwest Arkansas!
Shop with a Cop:
We've been so privileged to partner with the Shop with a Cop program in Northwest Arkansas for years, and we got to hand out our checks to the local police departments again in 2021!  We handed out checks to the Springdale PD, Elkins PD, Fayetteville PD, and Farmington PD, just to name a few of the local police departments we were able to give this opportunity to bring Christmas to the kids in their communities.