F-150 Rattler Edition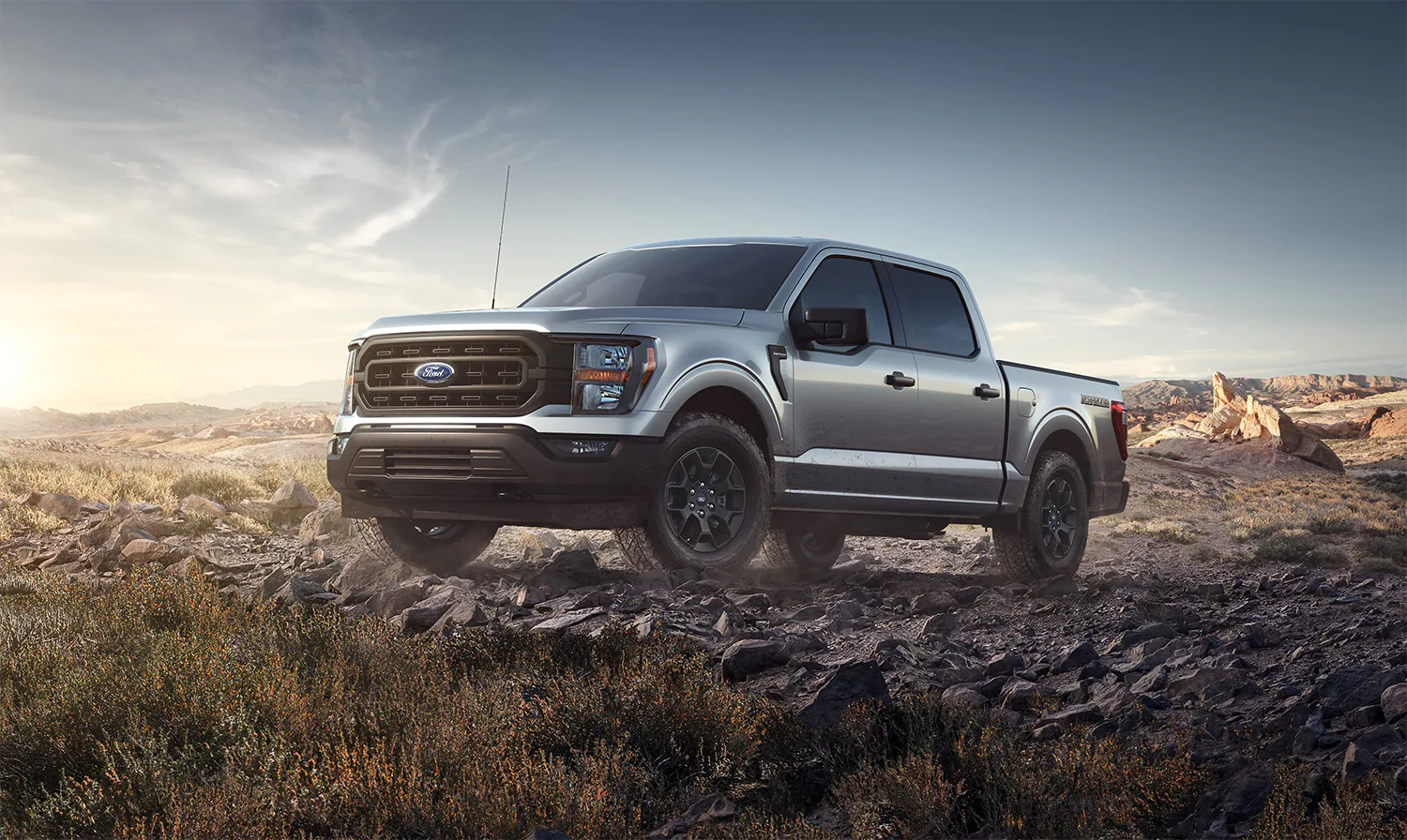 Ford introduces the F-150 Rattler, a distinctive, rugged, entry-level addition to its 2023 F-150 lineup for adventure-seeking customers looking for a stylish truck with standard four-wheel drive for exceptional off-road capability.
The F-150 Rattler package is built off the XL series, with FX4 content featuring skid plates to help ensure Built Ford Tough protection for a confident off-road experience, electronic rear-locking differential for enhanced traction, hill descent control for precision throttle and braking on steep descents, and specially tuned off-road shock absorbers for increased stability over tough terrain. In addition, F-150 Rattler features rugged all-terrain tires for versatility and capability.
F-150 Rattler Edition Interior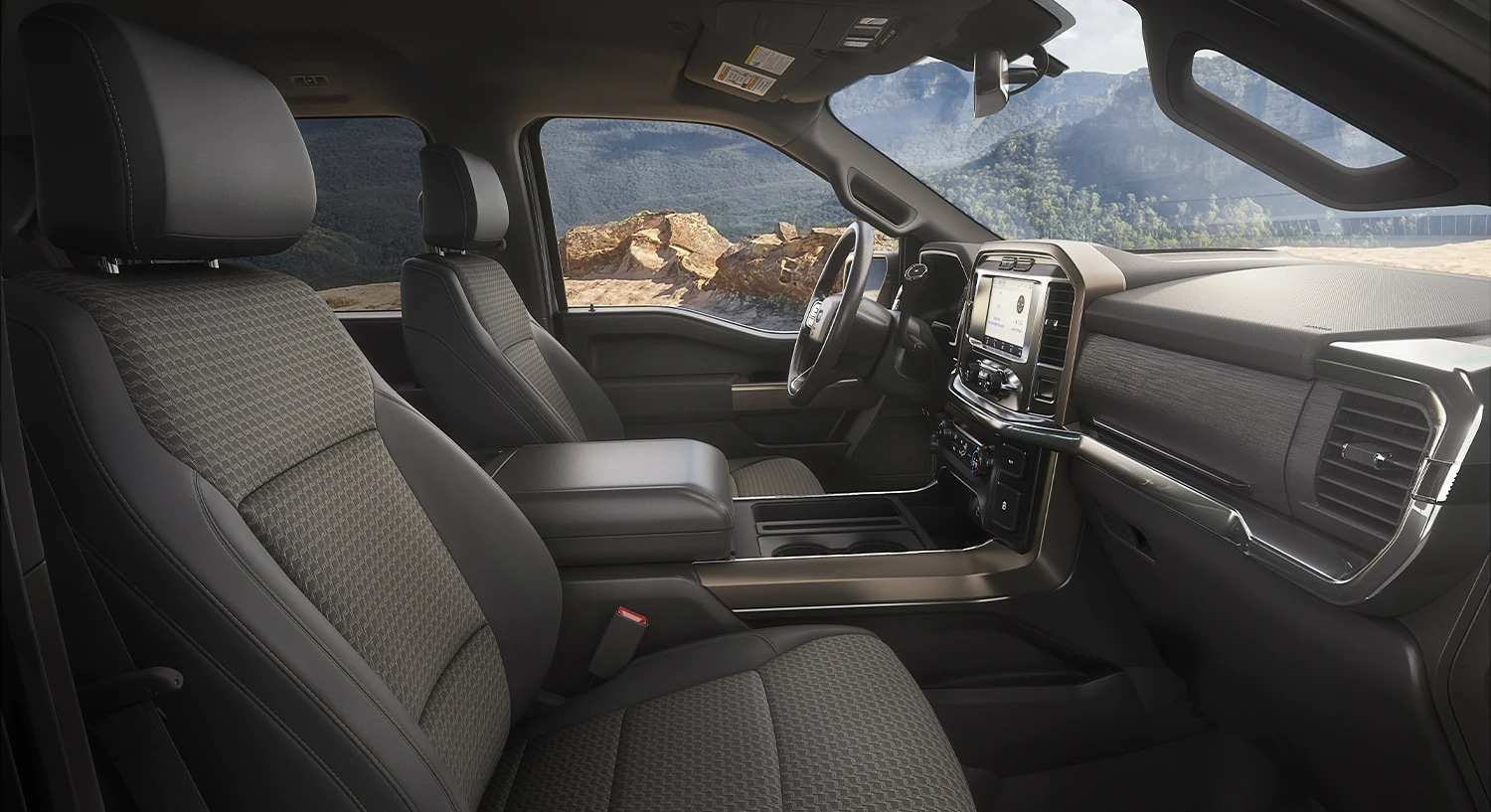 Onyx seats featuring burnished bronze accents and impeccable stitching match the trim on the instrument panel to create a unique interior in keeping with the desert-inspired theme of the new F-150 Rattler.
F-150 Heritage Edition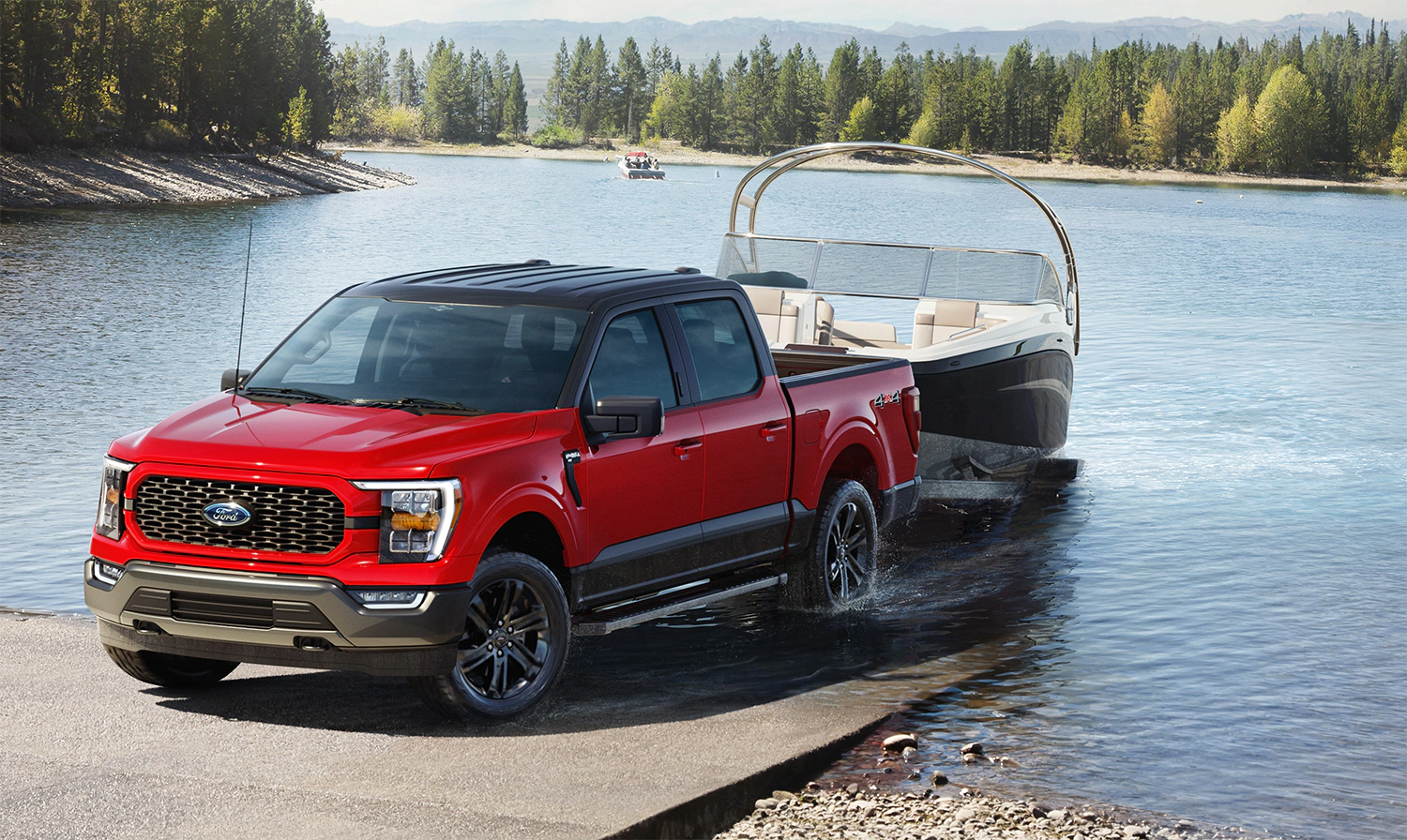 To celebrate 75 years of F-Series trucks, Ford introduces the 2023 F-150 Heritage Edition - a modern take on the timeless 1970s and '80s two-tone exterior paint offerings featuring the classic style combined with the outstanding durability, capability and technology today's F-150 customers love.
Available on XLT series F-150 trucks, the design represents a fresh interpretation of the classic A-B-A exterior paint pattern, with an A color encompassing roof and pillars, a B color for the midsection, then A repeating on bumpers, lower door and lower body.
F-150 Heritage Edition Interior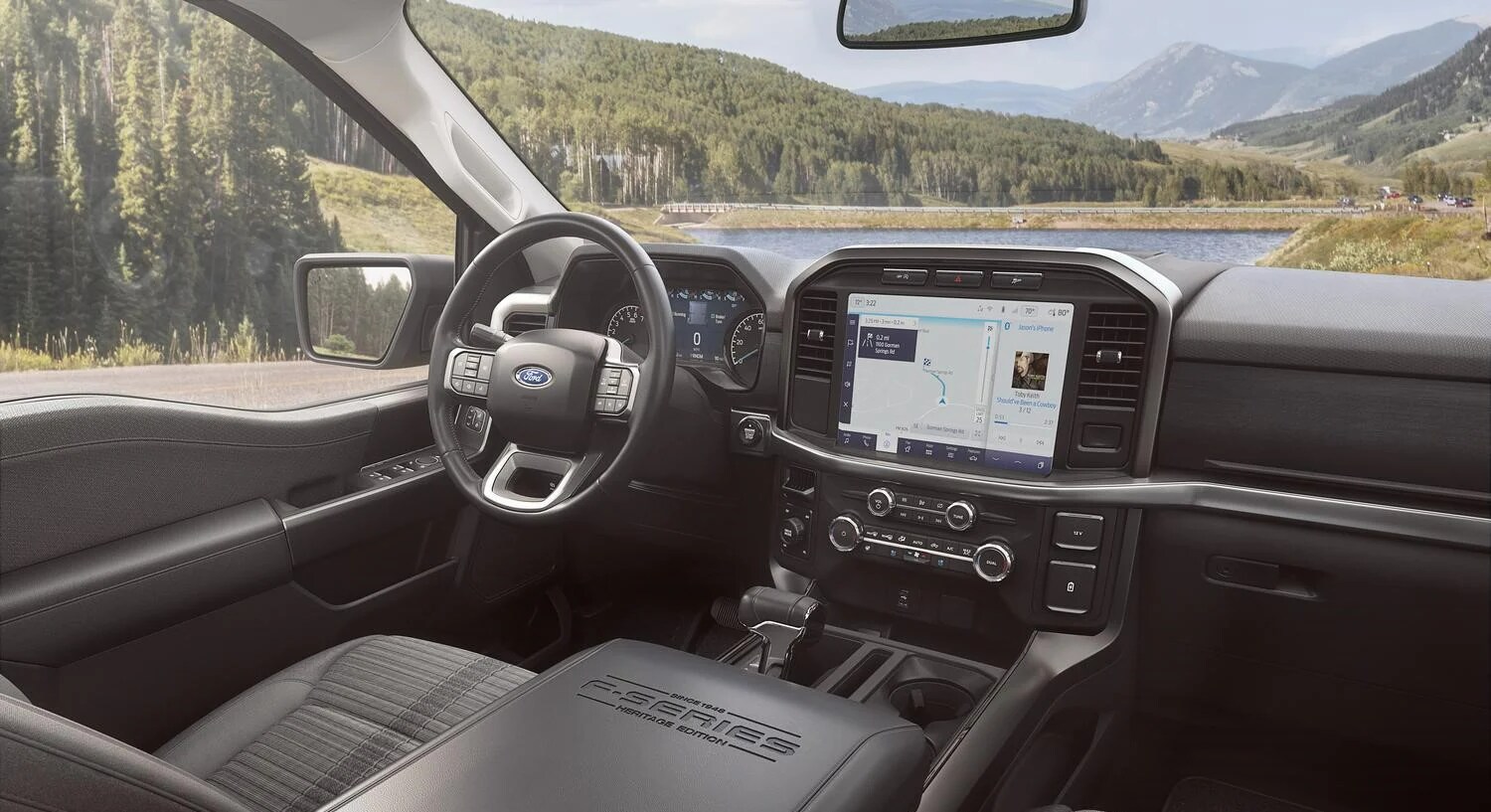 Interior offerings in slate gray and black complement the expressive exteriors. Distinct seat trim covers featuring unique inserts, plus embossing on the console lid further enhance the uniqueness of the Heritage design. A white "75 Years" logo appears in the upper center windshield and is included in the center screen startup animation and on the center console.
F-150 Raptor Exterior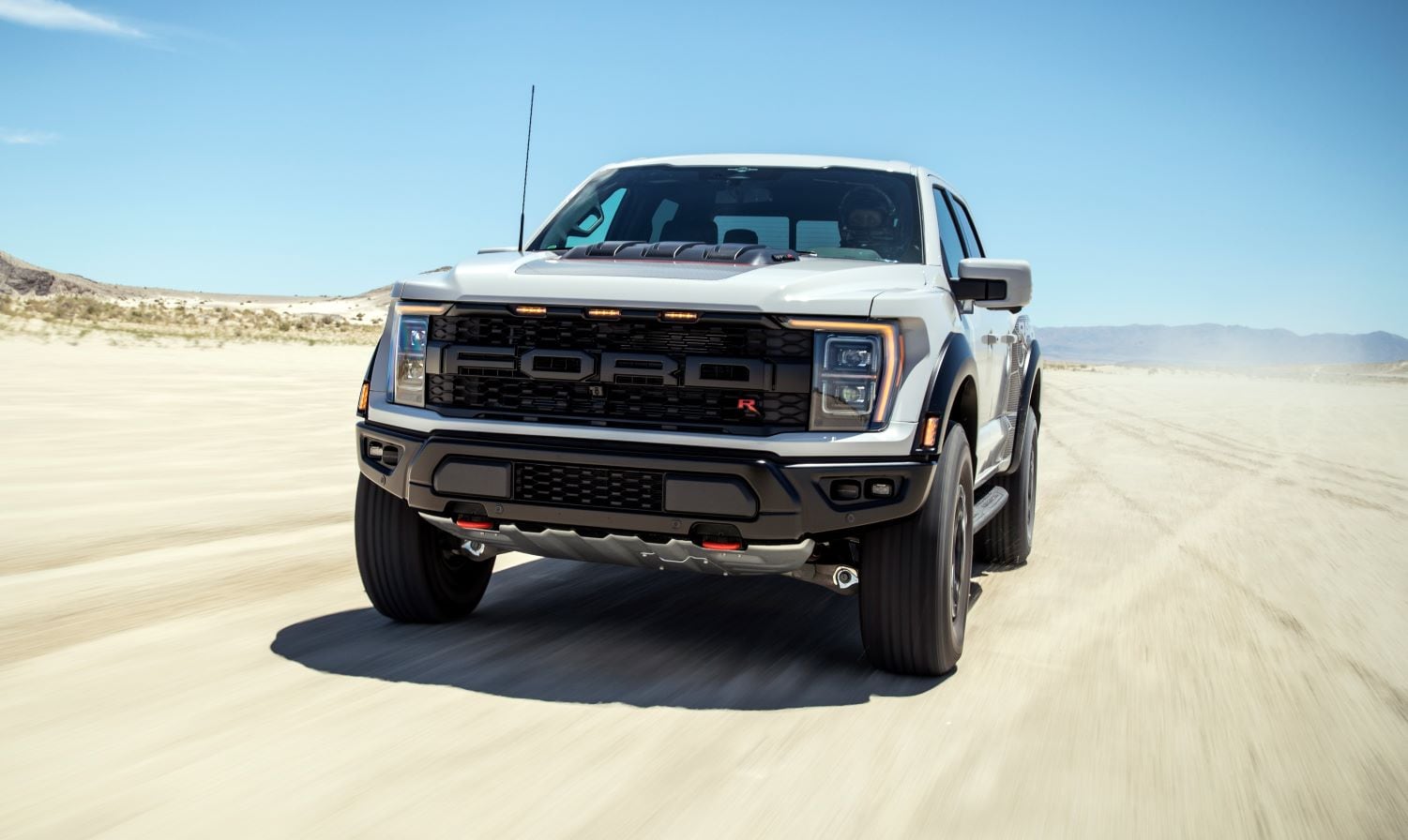 After more than a decade spent braving harsh conditions and conquering massive desert dunes over three generations of off-road trucks, Ford unleashes the new F-150® Raptor R™ - the fastest, most powerful, most extreme high-performance off-road desert Raptor yet.
The most powerful Raptor yet takes the off-road truck's purpose-built design legacy up a notch, with unique styling that further drives home its supercharged capability. A larger, more aggressively styled power dome on the hood sits nearly 1 inch taller than on the base Raptor, helping extract warm air from underneath. Iconic F O R D grille, bumpers and fender flares painted black underscore its menacing looks.
F-150 Raptor Interior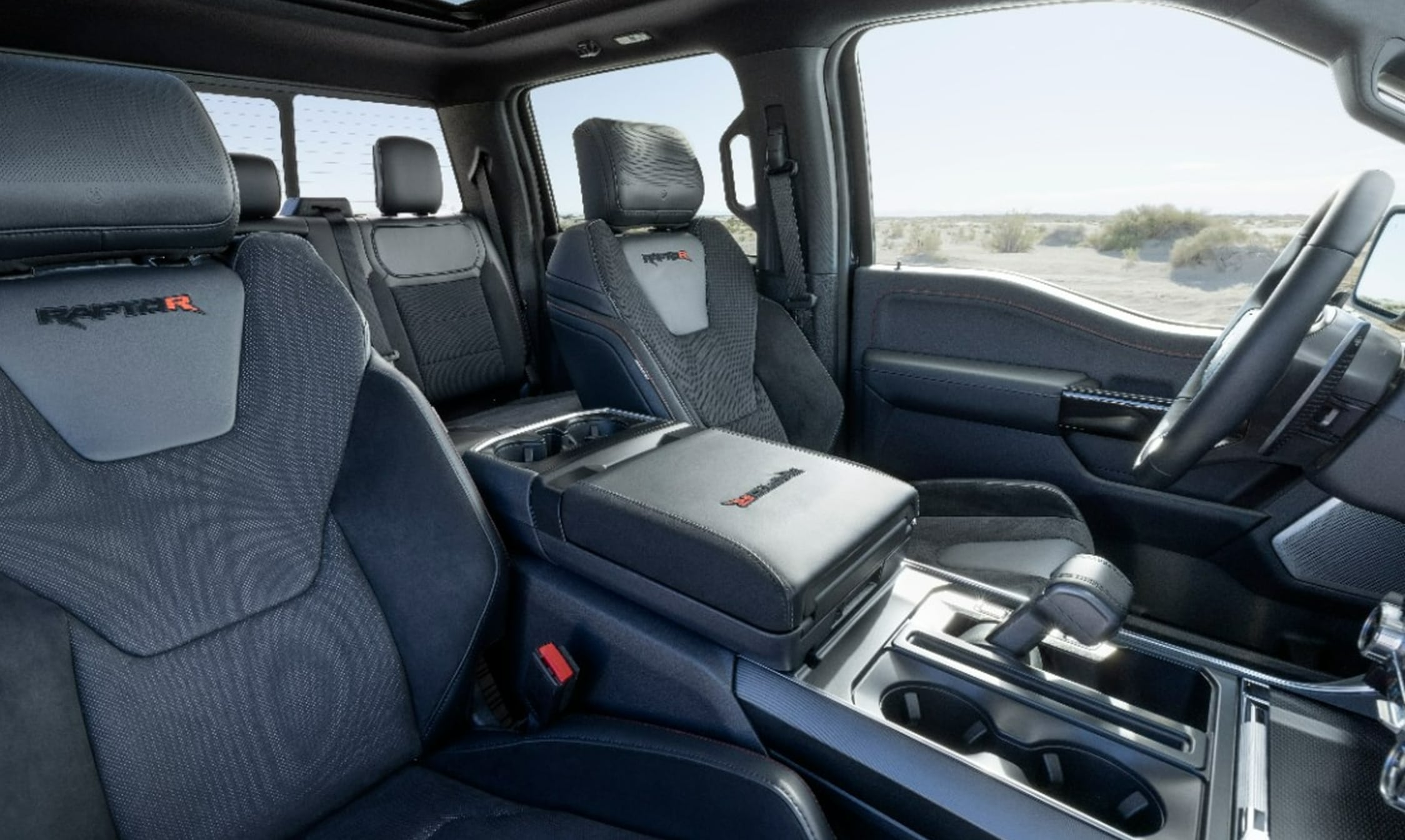 Standard Recaro® seats sport a combination of black leather and Alcantara® suede - cleverly placed for added grip when the terrain gets nasty. Genuine carbon fiber adorns the doors, media bin door and upper parts of the instrument panel, featuring a unique tri-axial weave designed to convey Raptor R's combination of performance, toughness and durability.
Like the rest of the Raptor family, Raptor R comes standard with a suite of smart technology to make off-roading easier. Trail Turn Assist** allows drivers to shrink their turning radius on tight turns and go even further off-road. Ford Trail Control™ - think cruise control for off-roading - lets drivers select a set speed and steer through challenging conditions while the truck handles throttle and braking. Trail 1-Pedal Drive† allows customers to control throttle and braking with just one pedal to make extreme off-roading like rock crawling even easier.
The F-150 Heritage & Rattler Editions coming Fall 2022
The F-150 Raptor coming late 2022
* Indicates a required field
Monday

8am-6pm

Tuesday

8am-6pm

Wednesday

8am-6pm

Thursday

8am-6pm

Friday

8am-6pm

Saturday

8am-6pm

Sunday

Closed